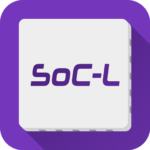 With this application you will be able to consult the specifications of the SoCs from major manufacturers: Allwinner, Amlogic, Apple, Broadcom, Cavium, Freescale, HiSilicon, Intel, Leadcore, MediaTek, Nvidia, Qualcomm, Rockchip, Samsung, Spreadtrum, ST-Ericsson, Texas Instruments and Xiaomi.
MAIN FEATURES:
• 700+ SoCs with all specifications.
• Photos of SoCs
• Function "Favorites": Add your favorite SoCs in one place!.
• Upgradeable database via Over-The-Air
• SoC comparator. Compare up to 10 SoCs!
• Offline operation, it is not necessary to have active Internet connection (Some functions need an Internet connection).
Screenshots
Changelog
Click here to view the changelog.
Download
Frequent questions
How do I update the application data?
Since version 2.0 of SoC-L data is updated via OTA and not every time the application is updated from Google Play. Normally the application will warn you by displaying a message that an update is available, but you can also force the update check selected by the "Check for Updates" option in the main menu.
Note: in devices with limited resources updating take a while to take place. If for some reason the update gives error, try to update again, otherwise contact us.
How do I compare 2 different SoCs?
To add a SoC to the comparator simply click on the icon of the balance:

Once you have all the SoCs you want to compare (maximum 10 SoCs) click on the balance icon at the top of SoC-L (next to the icon the number of SoCs added is shown):

Check the SoCs you want to compare and click on "Compare Selected".
To remove a SoC from the comparator list, simply click on the trash can icon.
Note: If you select 2 SoCs, the comparator "SoC vs SoC" will be displayed. If you want to display the "Multi SoCs" comparator when selecting 2 SoCs, disable the "SoC vs SoC Comparator" option in Settings.
How do I add a SoC to favorites?
Simply look for the SoC and click on the star to the right of the name in the list:

Troubleshooting
Does SoC-L not work or stop working on my device?
You need to have an Android 5.0 or higher device with at least 512 MB of RAM.
In very rare cases, some custom ROMs (especially if they are not stable) cause the application to stop responding and close.
In any other case, contact us to solve the problem.
Does the Top 10 Popular SoCs list not update or does it occasionally?
The list is automatically updated every day and you must have an active Internet connection.
Often the most popular SoCs do not usually vary in position in the list from one day to another.
Translations
English – iJR Software Team
Spanish – iJR Software Team
French – iJR Software Team
Portuguese – iJR Software Team
Russian – Dmitriy Royko
Czech – Donator_HD
Simplified Chinese – Darwin Lee
If you want to have SoC-L in your language, contact us.